We specialize in working in conjunction with government relations teams to advocate their position to appointed or elected decision makers.
Educate – Identify – Mobilize
RIVER LANDING SOLUTIONS IN OUR COMMUNITY
WE LEAD THE WAY FOR OUR CLIENTS
We often recommend to our clients that they become involved in their community, demonstrating that they not only do business there but they are in fact a part of the community. At RLS, we practice what we preach, we take a leading role in local causes and events, creating philanthropic efforts to improve the community. Here are some of the efforts we take part in.
APPRENTICE PROGRAM:
At River Landing Solutions, we have been working with our aggregate clients, the National Sand, Stone and Gravel Association and the State of Tennessee, to create an apprenticeship program for foster children who are aging out of the foster care system with little supports in place. Statistics show that children in this category have little or no chance of achieving success in their future.
23,000 children turn 18 and age out of foster care every year.

50% of these children will be unemployed at the age of 24.

25% will become involved in the justice system within two years of leaving foster care.

70% of the girls who exit foster care at age 18 will be pregnant by age 21.

20% of these children will immediately become homeless upon exiting foster care.

There is only a three percent chance of any of these children attaining a college degree at any point in their life.

For every child who ages out of the foster care system, taxpayers and communities pay $300,000 in social costs like public assistance, incarceration, and lost wages to a community over that person's lifetime.

25% of the children will never graduate from high school or obtain a G.E.D.
Our program will provide a good portion of these youths with an apprenticeship position in the aggregate industry that will last from six to nine-months. After the apprenticeship is complete, depending on their performance, they will then be offered a full-time position within the company. Our goal is to change the lives of these foster children who currently have a limited future at best and provide a future for these vulnerable youth, a career, a mentor and a bright future. We are hoping to begin the pilot program in Tennessee during 2019 and then spread the program around the country.
PLATELETS AND BLOOD DONATION

At River Landing Solutions, we participate, promote donating much needed blood and platelets to the American Red Cross.
There is a drastic need for blood and platelets in the United States. Platelets are tiny cells in your blood that form clots and stop bleeding. For millions of Americans, they are essential to surviving and fighting cancer, chronic diseases, and traumatic injuries. Every 15 seconds someone needs platelets. Platelets must be used within five days and new donors are needed every day. That's why we need you.
Click on the web address above and sign up to donate today.
RIVER LANDING SOLUTIONS CAMPAIGN TO FEED THE HOMELESS IN NASHVILLE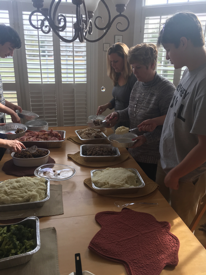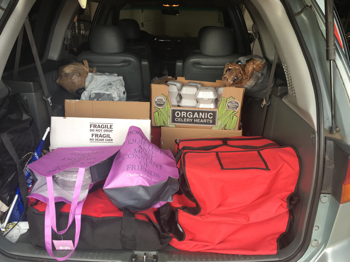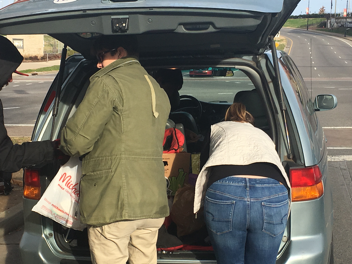 At RLS, we are aware of how blessed and lucky we and our families are. We have a warm place to sleep at night and more than sufficient food to feed our families.
We are also aware of the growing homeless population who live on the streets and have to worry about where their next meal is coming from among other things.  
We started three years ago, making up 30 bag lunches, driving around Nashville and giving them away to the homeless population. Since then we have grown to making up between 60 to 80 hot meals, several times a year, driving around Nashville to serve them to the homeless population as we come upon someone who needs a meal.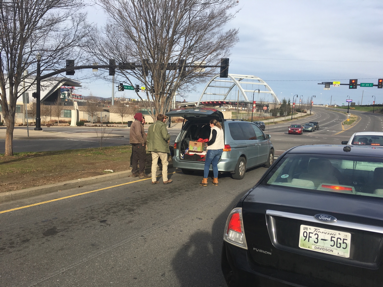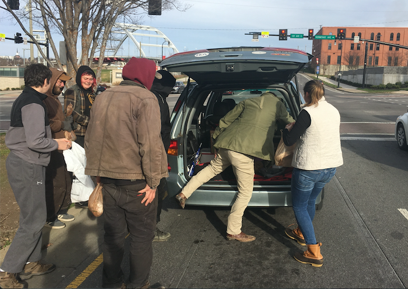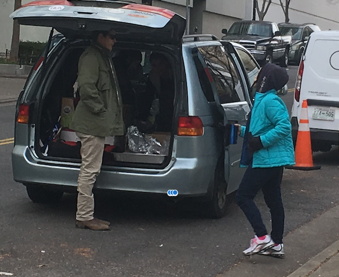 We receive help from local business who for example lend us their traveling warming ovens to keep the food warm and volunteers who assist us with the assembly line of meals. We use this as a teaching moment for our children and have them come along in order to make them aware and appreciate how blessed they are.