CHRISTOPHER HOPKINS
Whether it be on a local, state or federal level, in the 21st century the amount of politics at play in any governmental decision can derail the most common sense development project or energy solution. Today the reality is, if your opponents can run a campaign to derail you, beat them to the punch with a campaign of your own that will be transparent, educate the public, identify your supporters and mobilize your base to provide the political cover that is needed in today's political sphere.
Christopher Hopkins has spent over 30 years working on political campaigns both on the electoral playing field and finding political solutions for Fortune 500 Companies during the regulatory process. Chris has spent the past 17 years working exclusively with corporate clients navigating regulatory issues at a local, state and federal level. Chris has run corporate campaigns in 32 states and five foreign countries managing over 200 zoning and regulatory campaigns for construction material companies, mining companies, commercial developers, gaming companies and philanthropists.
He is a regular speaker on overcoming the political difficulties of regulatory approvals, specifically in the area of aggregate facilities and mineral mines before such organizations as the National Sand, Stone and Gravel Association, the Society for Mining, Metallurgy and Exploration and the American Exploration and Mining Association. The International Association for Public Participation and the International Council for Shopping Centers.
Chris has been  an adjunct professor at the University of Arizona, where he teaches in the graduate program at the Lowell Institute for Mineral Resources on how politics impact the regulatory processes and and how to overcome organized opposition.  Chris has also taught at the Global Mining Law Center at the James E Rogers College of Law at the University of Arizona. He has been a frequent guest lecturer at graduate programs at several other prestigious universities as well, including the University of Utah, the Missouri University of Science and Technology, and the University of Illinois. His articles are routinely published in industry trade journals.
Chris left electoral politics in 1999 to concentrate on regulatory affairs after managing and participating in more than 20 political campaigns over a 12-year period. Since entering the field, he has overseen over 350 campaigns on issues ranging from acquiring permits for a uranium mine, acquiring a gaming license, gaining local and state permits for limestone and granite quarries, permitting commercial development assisting clients in regulatory issues on the state and federal levels.
Chris did his undergraduate studies and received his master's degree in public policy from the University of Massachusetts. He has completed additional programs at Harvard, MIT and the Harvard Business School.
Chris resides in Franklin, Tennessee where he can be found relaxing around a fire enjoying a good cigar reading one of his countless presidential biographies, volunteering at his children's school or working with the local Boy Scout Troop.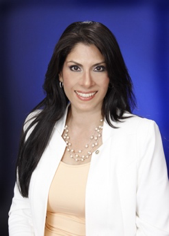 BARBARA SOTO
Owner – Nova Communications
Based in Panama City, Panama, Barbara covers Latin America for River Landing Solutions through a mutual agreement with her company Novo Communications.
Nova Communications works as a boutique firm where a group of consultants specialized according to the needs of each project is being incorporated to provide the client with multiple solutions that positively impact their internal and external reputation.
Barbara has a wide and recognized track record in public relations, corporate communications and strategic communications consultant. Previously, she held the positions of Director of Corporate Communications at the Chamber of Commerce Industries and Agriculture of Panama, Director of Corporate Communications of Leo Bunett Panama, Consultant in Consultant in Llorente and Cuenca, Promotions Manager at Creando Imagen Panamá, Coordinator of Corporate Events in Protocol, Sales Manager in Alert and Executive Sales in Xerox Panama.
Nova Communications es una empresa panameña consultora en comunicaciones estratégicas y que brinda servicios auxiliares de comunicación.
Fue fundada en el año 2007por Bárbara Soto, reconocida profesional de las comunicaciones corporativas con una amplia trayectoria que incluye corporaciones multinacionales, empresas y organizaciones locales.
Nova Communications funciona como una firma boutique en donde un grupo de consultores especializados de acuerdo a las necesidades de cada proyecto se va incorporando para brindar al cliente soluciones múltiples que impacten positivamente en su reputación interna y externa.